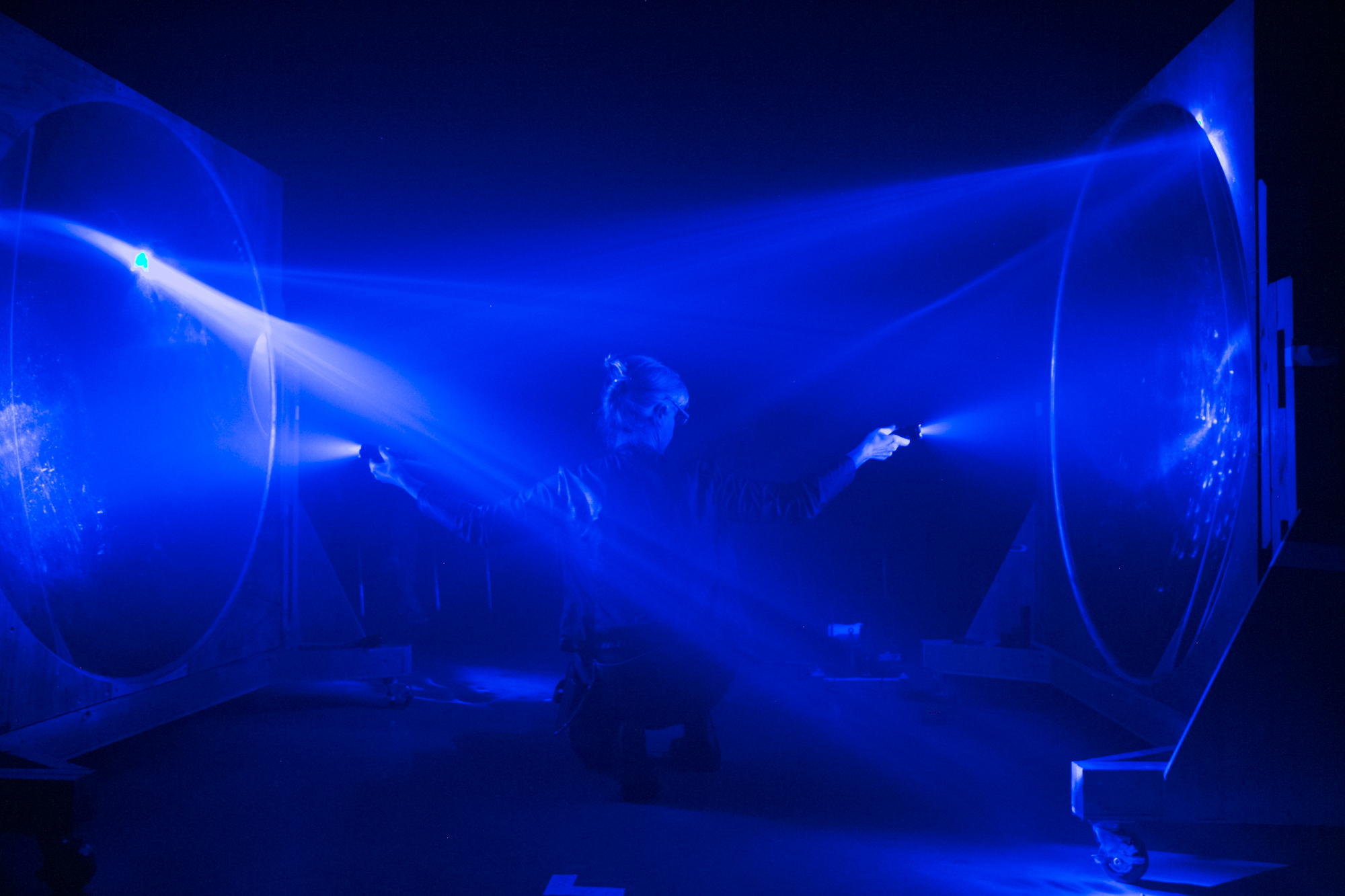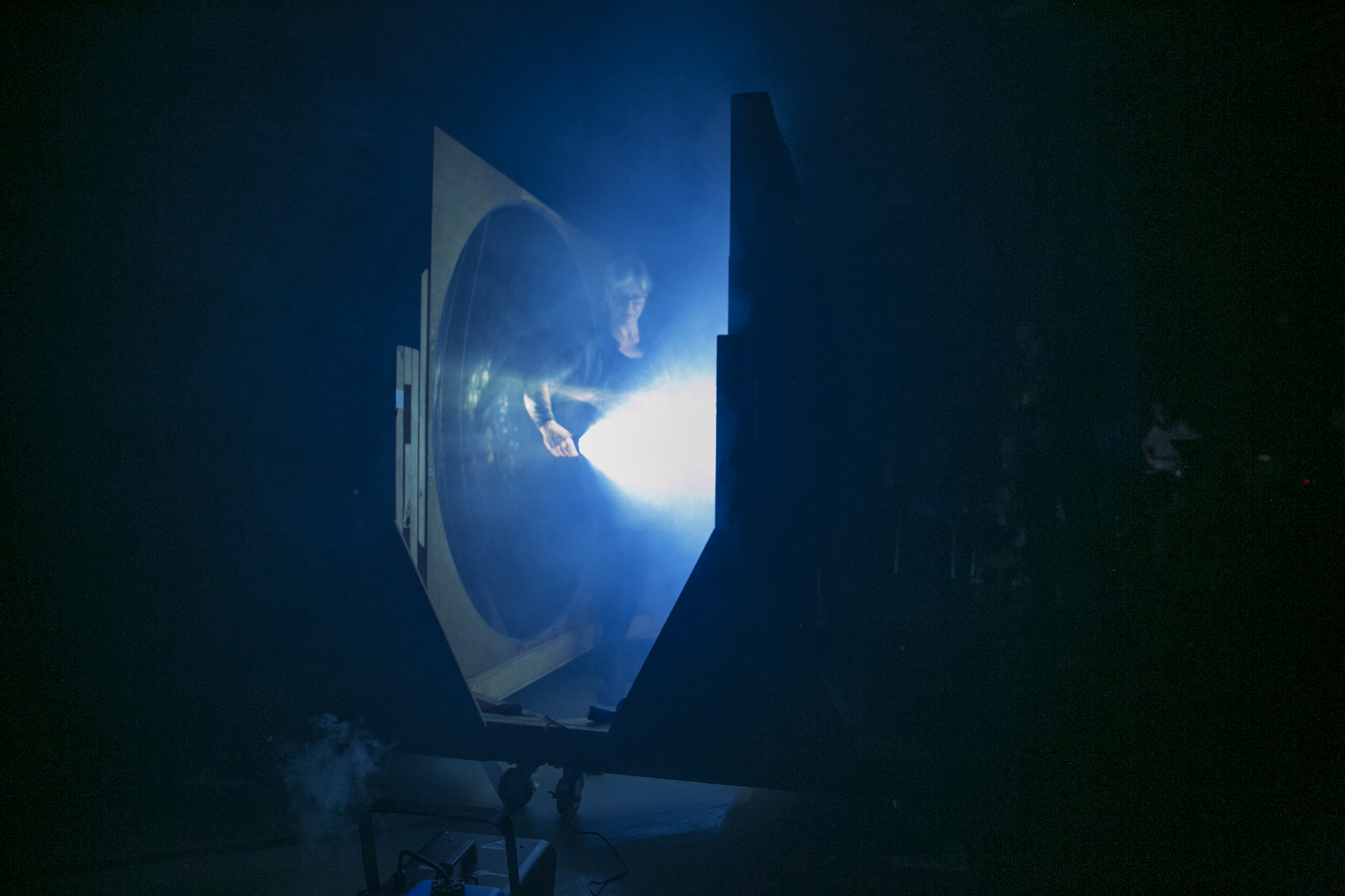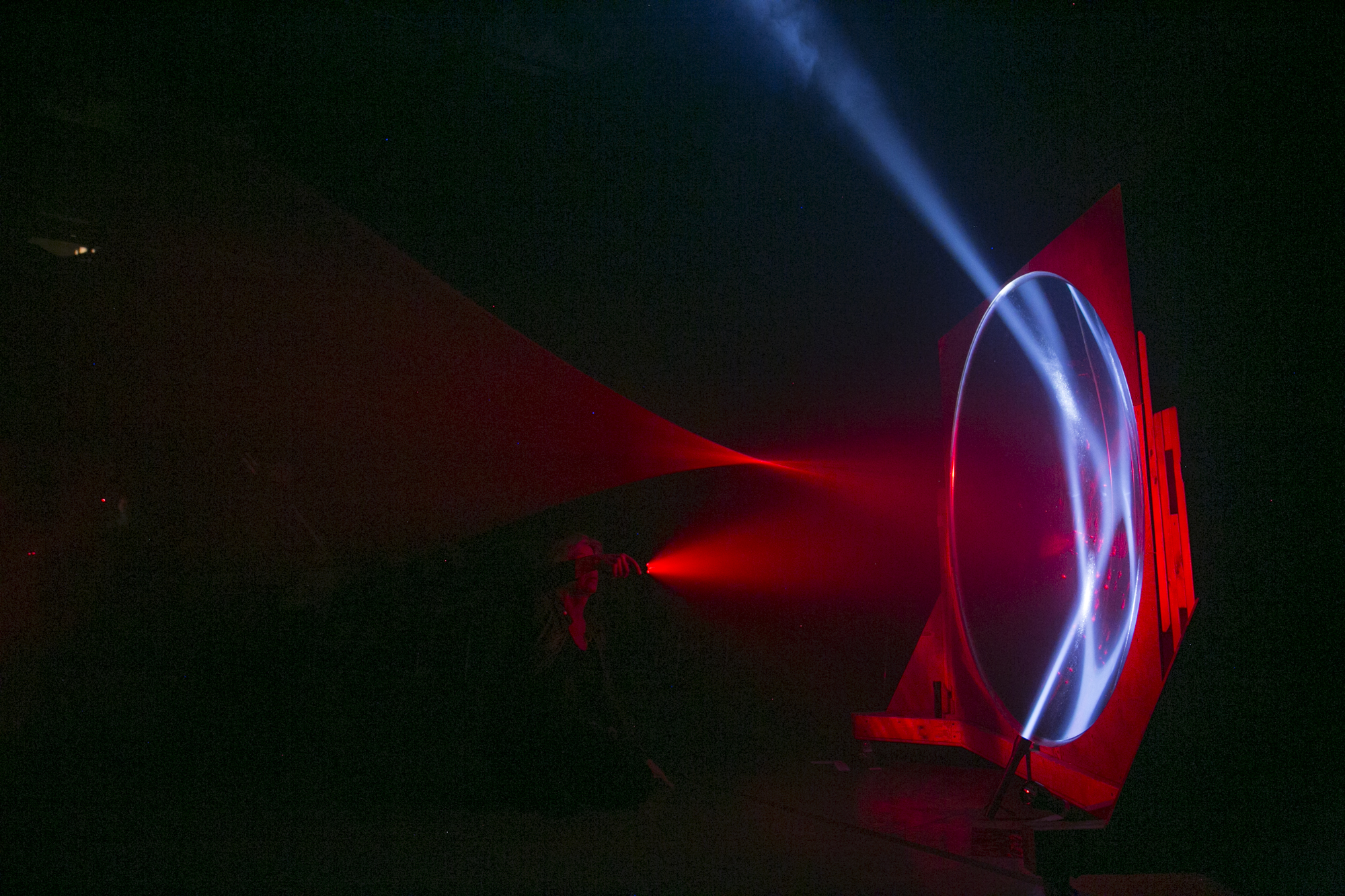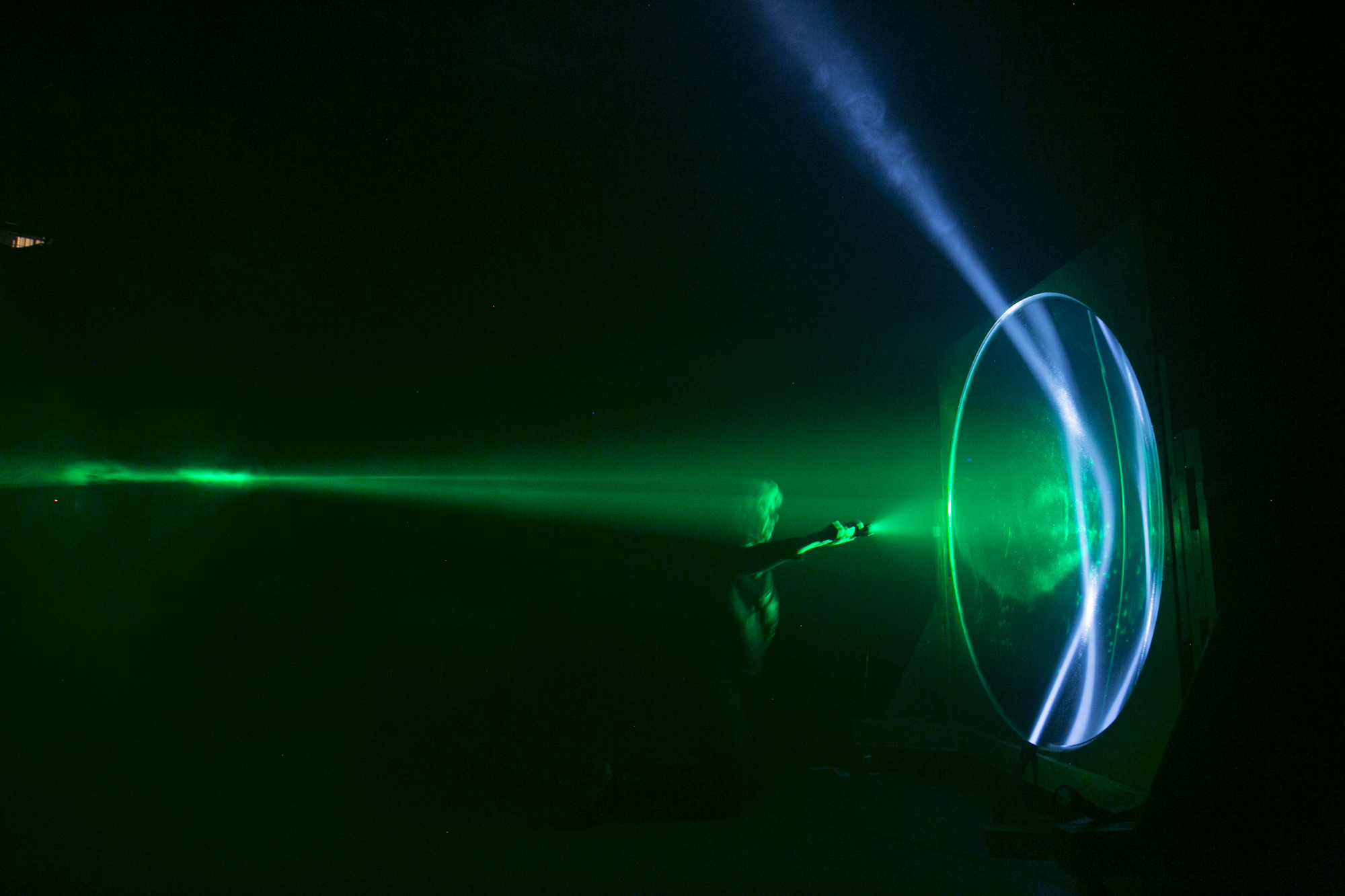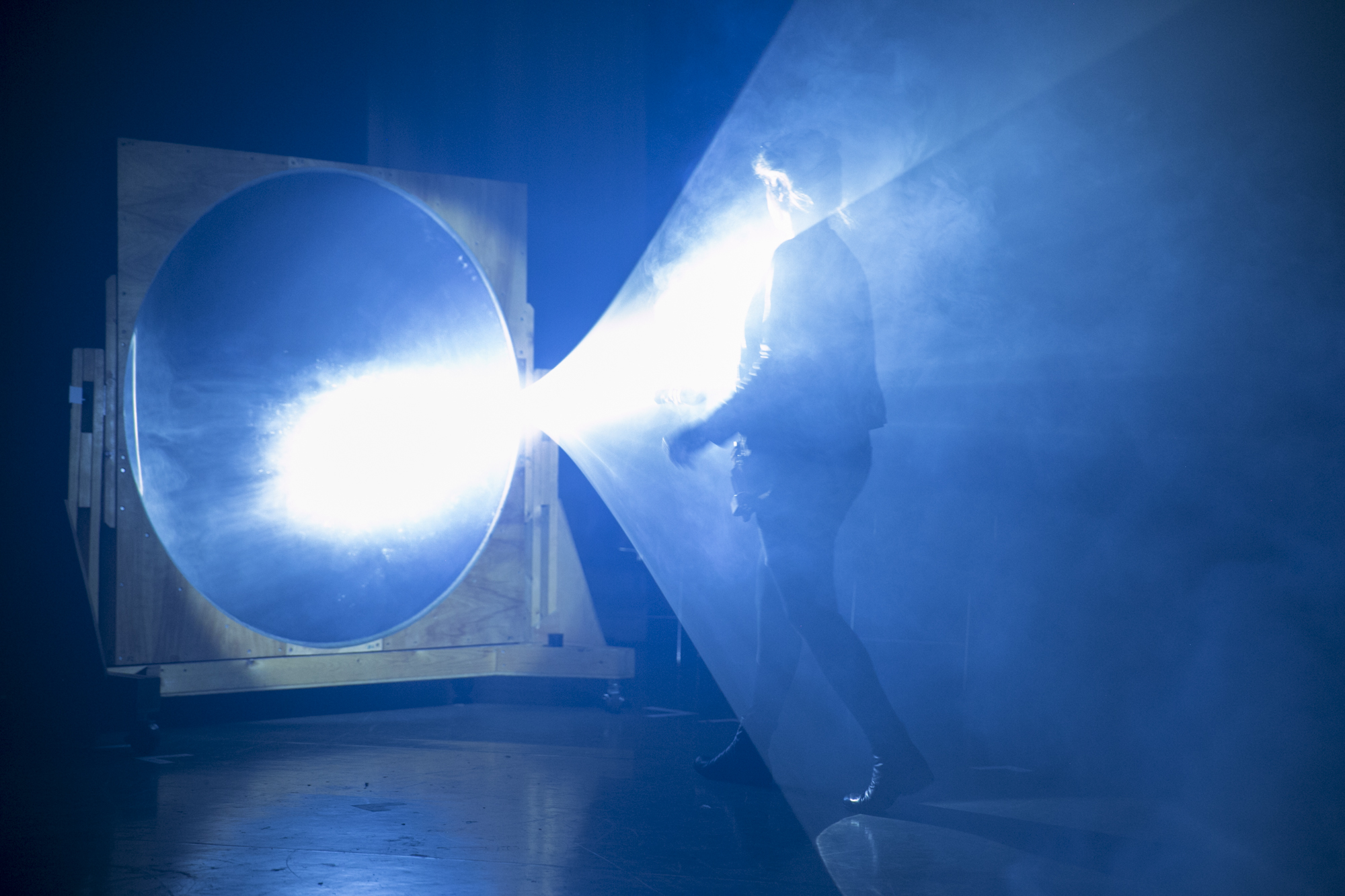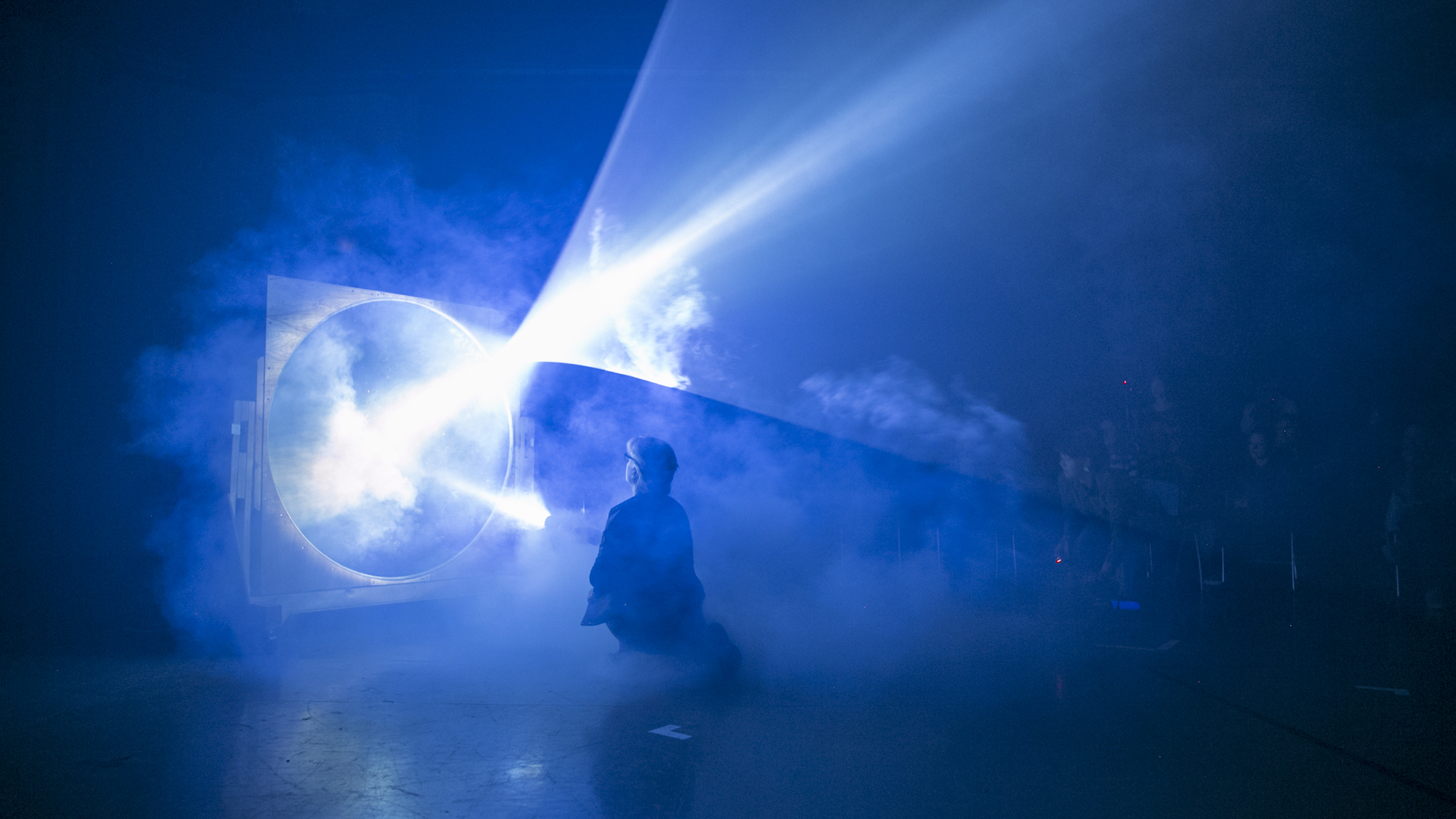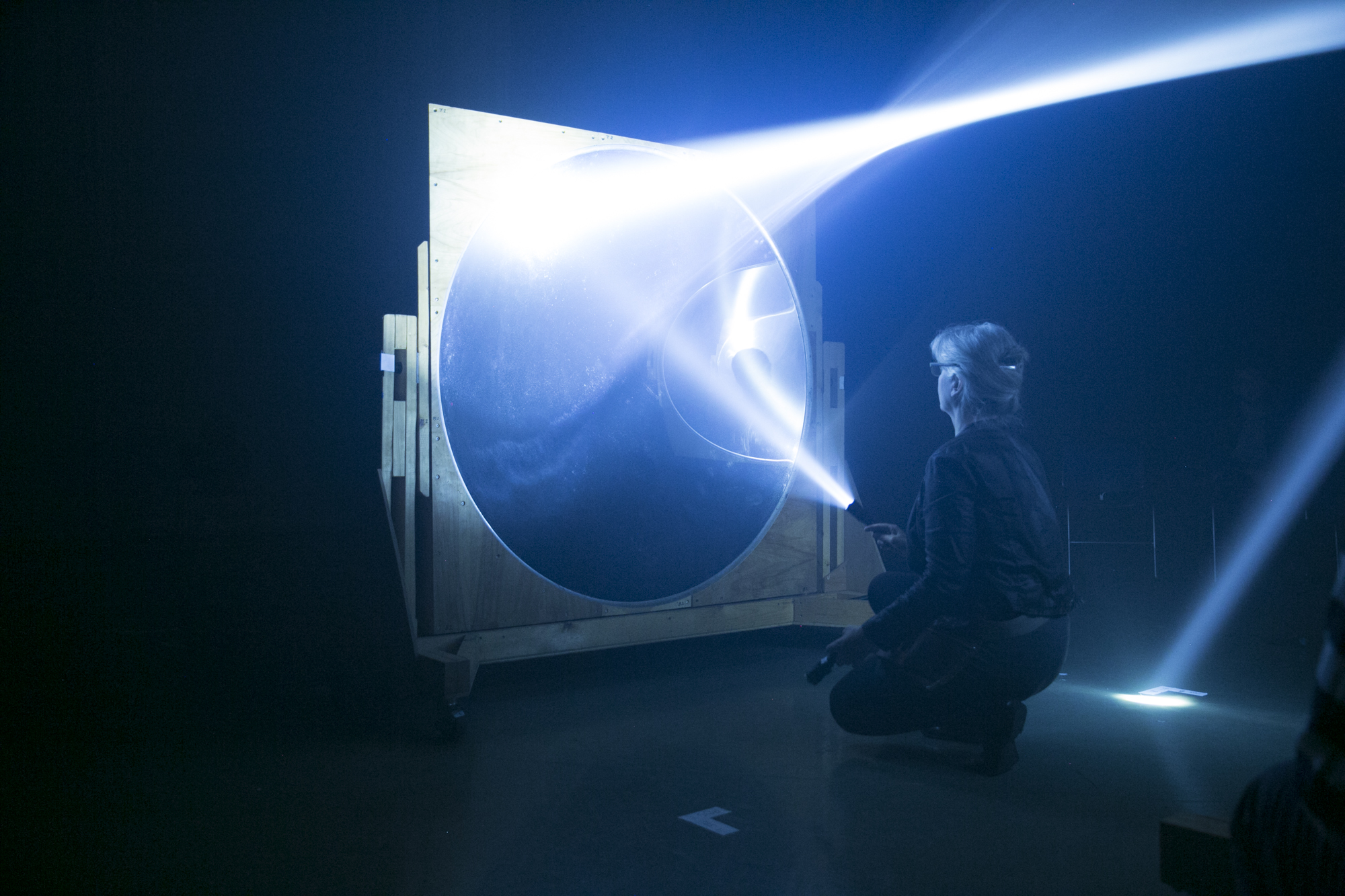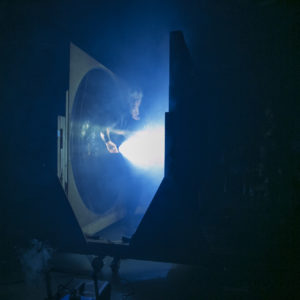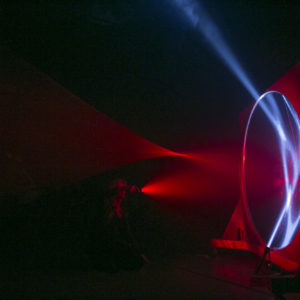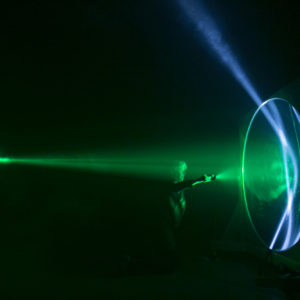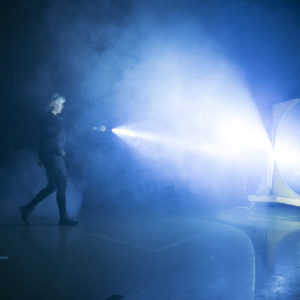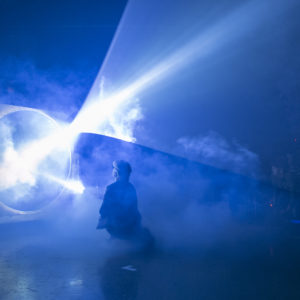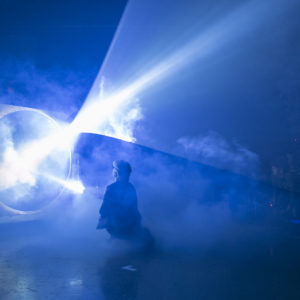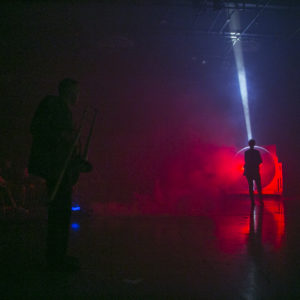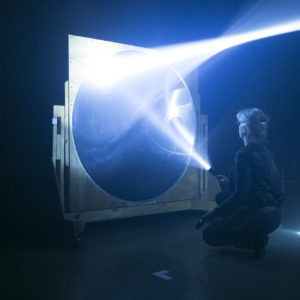 /e-media-c\
Two 6' diameter (1.8m) Parabolic Mirrors. Flash Lights
In collaboration with David Watson (bagpipes), Peter Zummo (trombone) and Kevin Shea ( drums)
2018
Minimalism plus a whole lot more"
P. Zummo resonance, response, reflection.
In a new collaborative work titled /e-media-c\, four artists, Raphaele Shirley, David Watson, Kevin Shea and Peter Zummo, activate a static installation with the physicality of sound, light and time. The live work is set in the bracketed space of two mirrored parabolic disks. The large rotating parabolics function as set and sculpture as well as lo-fi speakers and projectors. With the parabolics as the fulcrum and the artist's respective instruments as levers, Shirley, Watson and Zummo move space with percussive light and looping harmonics that leap across the exhibition space. They shift sound and light in thick resonance within an economy of means. Each artist employing basic tools: bagpipes for David Watson, a trombone for Peter Zummo, drums for Kevin Shea and light for Raphaele Shirley. Using analogue approaches to media and in the lineage of La Monte Young, John Cage, Robert Irwin and Elaine Summers, the group seeks experimentation and unpredictably.