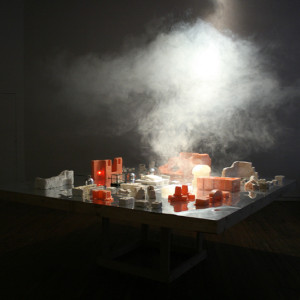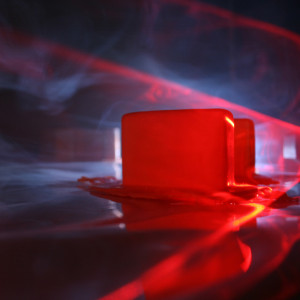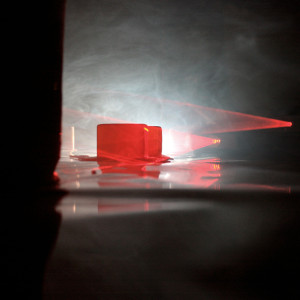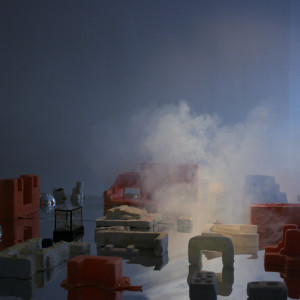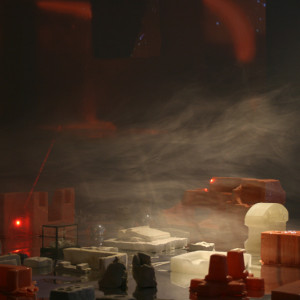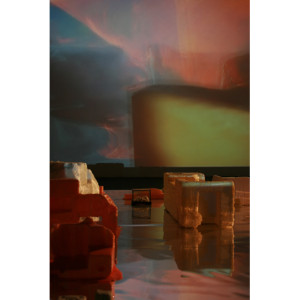 Sunken City: An Archeology of the Future
In 2000 Raphaele Shirley began a body of work based on a collection of industrial packaging. These ready-made forms of shaped cardboard and styrofoam, removed from their original context of use, were arranged in Shirley's studio and documented as individual objects or groups. Captured through drawings, photography and video in a neutral setting, the forms took on a language not only of sculpture but of architecture. The objects began to point towards a cityscape of an undetermined time period. Through a rule based yet intuitive process of choreography of shapes, remixing via planned and random arrangements and constant documentation, a narrative idea of character began to emerge.
Throughout her investigation, Shirley maintained an ambiguity of scale within the resulting documentation. To further remove the found objects from their original context and to lock them into their final configuration, thus completing her research, Shirley began to cover the styrofoam and cardboard shapes with poured coats of wax and latex. Some works became further removed by recasting them as-is in wax, cement, plaster, bronze and aluminum.
This body of work culminates eight years later in a room size installation with an  associated video and photographs titled Sunken City. The installation centers on a table or platform sized array of sculptures grouped and arranged atop a slightly undulated silver mylar surface. The arrangement is then activated with minimal lights and smoke generating the notion of climate or stratosphere above the composed landscape. Shirley filmed and photographed the resulting tableau in a performative process. The resulting video and still images capture the objects as active characters for an invented archeological site, a cityscape and civilization of uncertain scale, timeframe and location.